Learn more about the Asrai Garden elements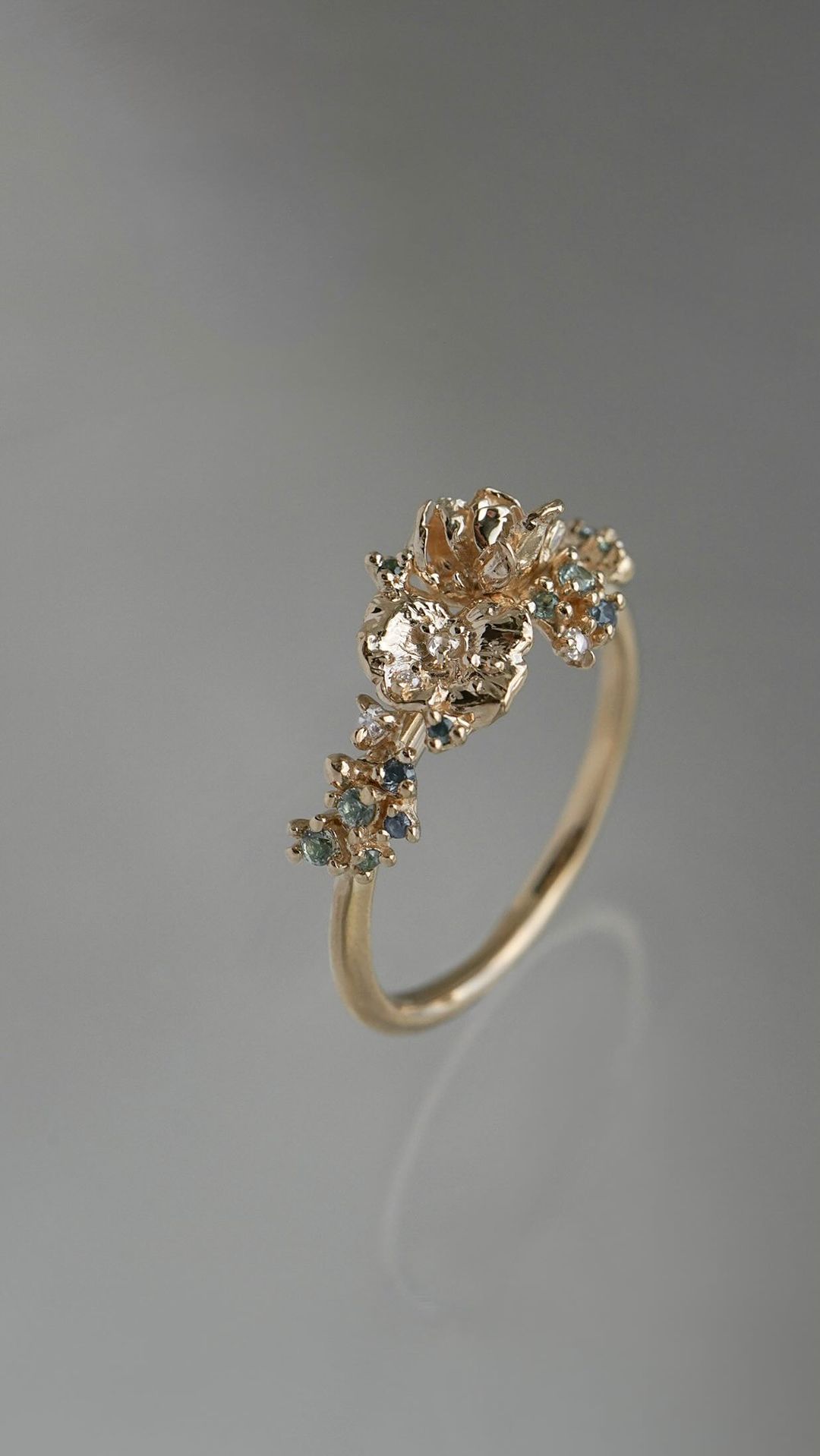 Our beloved
Asrai Garden Ring
An eternal, diaphanous garden from your dreams, with everlasting gilded fleurs and dewdrops to adorn your fingers. Inspired by our love for botanical art, ikebana and fairy forests, we meticulously carved each piece and petal by hand for the collection.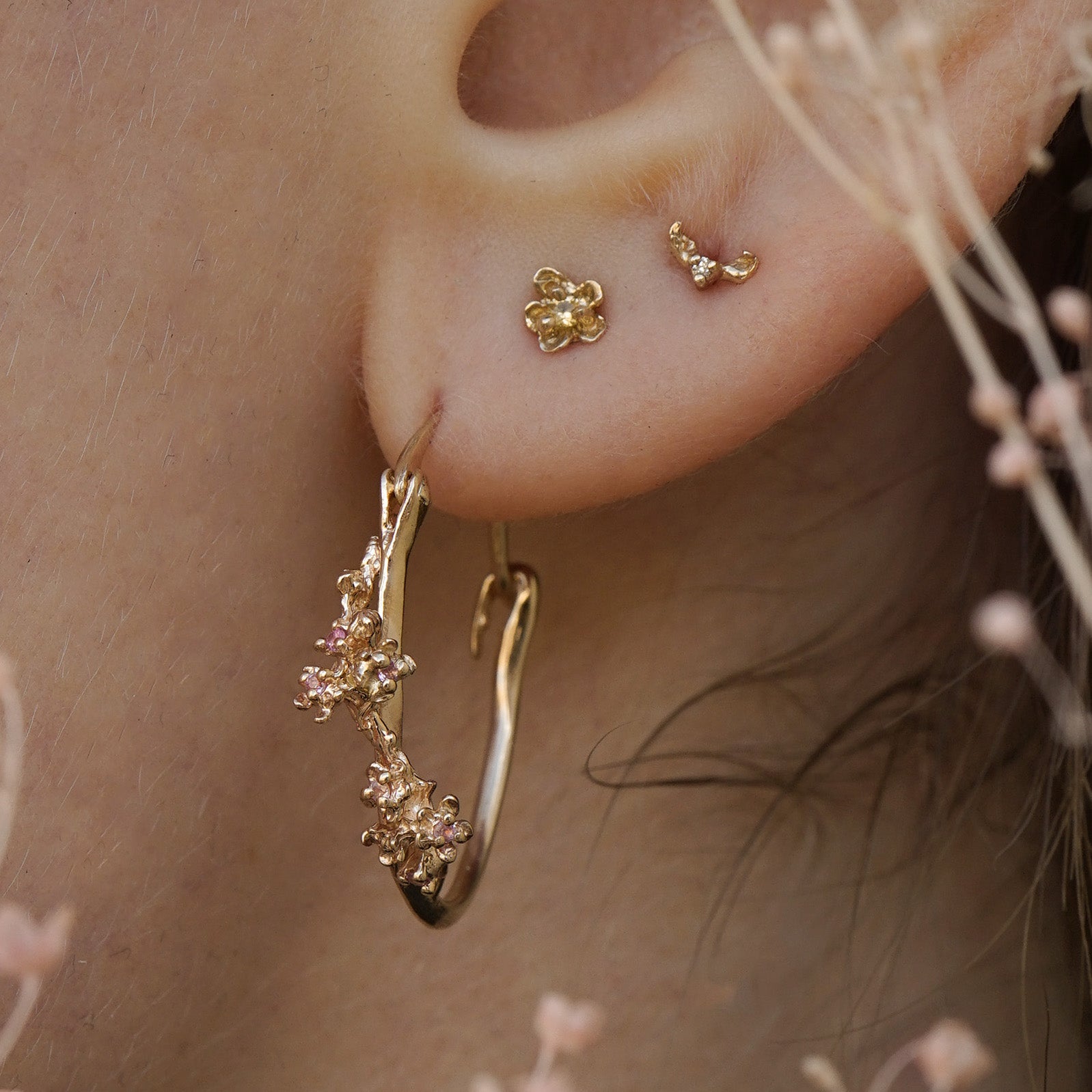 Introducing
The Asrai Garden Hoops
An everlasting bouquet of gilded blooms, now available in one of a kind, custom hoops: every petal carefully carved in miniature to float down from your lobes.