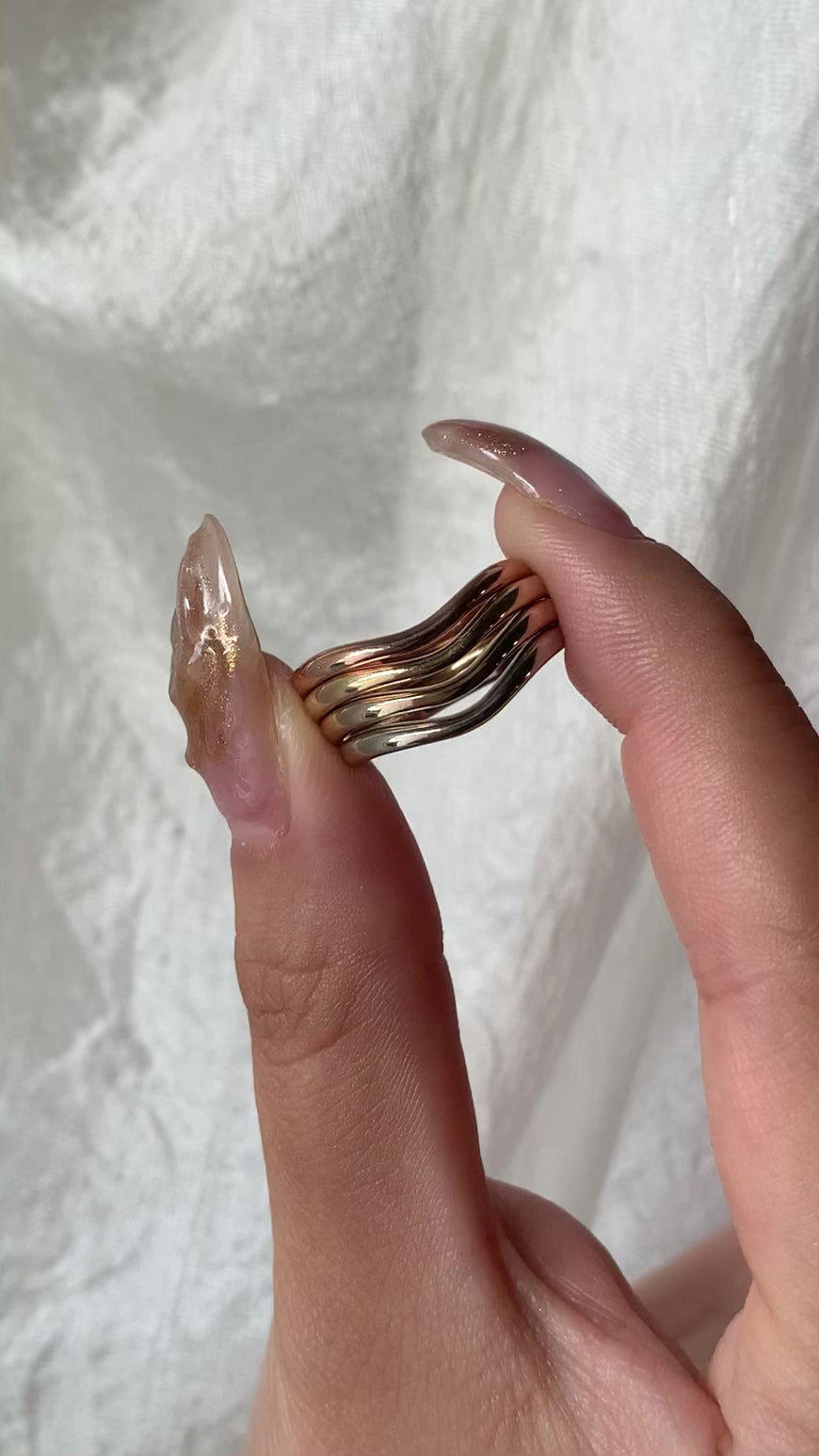 A Laurie Fleming Exclusive
What is Champagne gold?
Champagne gold is a custom alloy that is mixed just for Laurie Fleming. It is a soft, romantic hue between yellow and rose gold, with a cooler tone, making it more neutral than other gold colour options. It looks beautiful with all skin tones and makes an excellent choice when you can't decide which colour to go with and want something unique!
Please note that Champagne gold contains nickel. If you have a nickel allergy, opt for yellow or rose gold (or contact us about palladium white gold or platinum).
From Top to Bottom:
14k rose gold
14k yellow gold
14k champagne gold
14k white gold
Champagne gold is only available for some products, with limited availability online. If champagne gold is not listed as a metal option, please contact us and we will let you know if it's possible and provide you with a quote.
Please note that earrings, necklaces, and made to order Asrai Garden rings are not currently available in champagne gold.
Shop champagne gold
discover our one of a kind rings made in champagne gold and our made to order options.